StyleShoots BV, the leading manufacturer of product photography machines is launching two new products that lets photographers and stylists directly manipulate the global balance of light in one sweep.
"Like moving the Sun with your finger"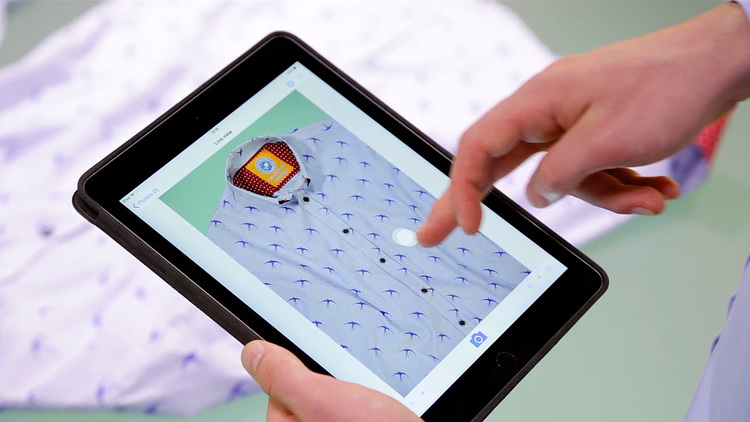 When you move your finger around the iPad screen, the software translates your movements into real-time intensity changes in each individual light on the machine. The result is the illusion that the light source directly follows your fingertip. This fine control lets you instantly try out different looks and find the right balance between light and shadow. The new feature is dubbed Light Composer™.
Award winning LED technology

Rethinking studio lighting took intense research and development to ensure the hardware underpinnings were up to the task. For this, StyleShoots turned to multiple award winning British light manufacturer Rotolight Ltd. The Pinewood Studios based company has a strong reputation in the broadcast and photographic industries for its industry leading color rendering, ease of use and solid build quality.
"Rotolight is thrilled to deliver the core lighting technology to an industry innovator like StyleShoots. When photographing fashion it's essential to get spot­-on color rendering and real­time control, and together we've achieved that"
Rotolight Managing Director Rod Aaron Gammons.
Part of next generation photo machines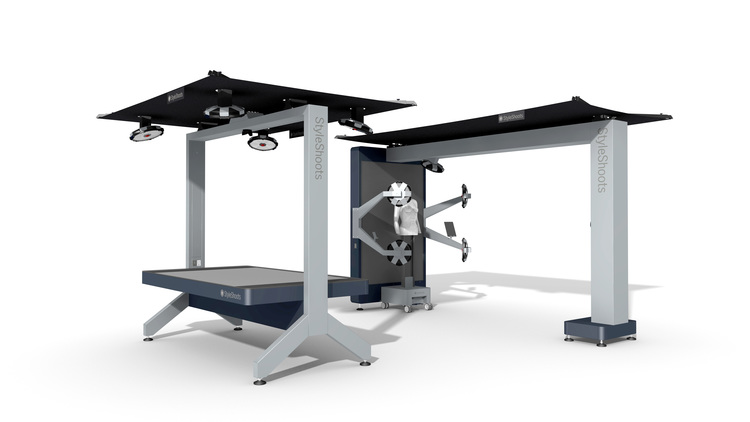 The Light Composer™ feature and award winning LED lights both come standard in StyleShoots' new photo machines: StyleShoots Horizontal™ for tabletop photography and StyleShoots Vertical™ for mannequin photography. The new machines are available for demo in July 2015, and start shipping worldwide in October 2015.
Watch the quick tour
A quick tour of the new products from our booth at last week's Panorama Berlin fashion show where we premiered the next generation machines.
About StyleShoots
StyleShoots designs and manufactures machines for fashion product photography. In 2011 the first product StyleShoots Horizontal revolutionized flat photography with iPad control and automatic background removal. In 2013 StyleShoots Vertical brought the same ease of use to mannequin photography. StyleShoots products are the result of Dutch engineering, Danish design and a fascination with sleek, useful technology. Fashion brands and online retailers around the world use StyleShoots as their in-house photo equipment, including Macy's, Marks & Spencer and Zalando. For more information visit www.styleshoots.com.
Press Contact: Anders Jorgensen, anders.jorgensen@styleshoots.com, +31 642 77 92 70
Rotolight, based at Pinewood Studios, UK, are one of the leading manufacturers of multi award winning on-camera, studio and location LED lighting systems for photography, videography, broadcast and cinematography. Rotolight's products have been used on major features including Disney's Maleficent, James Bond "Skyfall", and Tom Hanks 'Captain Phillips' (Dir. Paul Greengrass, DoP. Barry Ackroyd BSC), and are continuously used by leading Photographers, DoP's and Cinematographers worldwide. The Rotolight Anova V2 which has been customized for Styleshoots is the most highly awarded LED light of all time, and has been specifically recognized for its innovation and light quality, with its 'best in class' AccuColour™ LED lighting technology delivering near-perfect colour reproduction with overall CRI=91 and Skintone CRI=96. For more information visit. www.rotolight.com.
Press Contact: Alex H-French. alex@rotolight.com +44 (0) 1753 42 2751